Availability and Prices
Register your interest for this development with our selling agents Atwell Martin, see contact details below.
The on-site sales office and show homes are open 10.00-16.00 every day.
Information days for first time buyers are being held on Saturday 29 February and Sunday 01 March from 10:00 until 16:00 inside the High Penn Park sales office and show homes.
*£1,000 towards legal fees and includes flooring package
| Plot | Description | Price |
| --- | --- | --- |
| 73 | The Grafton – A two bedroom semi-detached house with two parking spaces. | Reserved |
| 74 | The Grafton – A two bedroom semi-detached house with two parking spaces. | £220,000 |
| 75 | The Grafton – A two bedroom semi-detached house with two parking spaces. | Reserved |
| 95 | The Durrington – A substantial four bedroom detached house with a garage. | £485,000* |
| 102 | The Durrington – A substantial four bedroom detached house with a garage. | £495,000* |
| 103 | The Barbury – A substantial four bedroom detached house with a garage and two parking spaces. | £450,000* |
| 104 | The Kington – A spacious three bedroom semi-detached house with two parking spaces. | Reserved |
| 105 | The Kington – A spacious three bedroom semi-detached house with two parking spaces. | £264,950 |
| 109 | The Fyfield – A spacious four bedroom detached house with a garage and two parking spaces. | Reserved |
| 114 | The Kington – A spacious three bedroom semi-detached house with two parking spaces. | £259,500 |
| 115 | The Kington – A spacious three bedroom semi-detached house with two parking spaces. | £265,000 |
| 117 | The Kington – A spacious three bedroom semi-detached house with two parking spaces. | £270,000 |
| 118 | The Kington – A spacious three bedroom semi-detached house with two parking spaces. | £259,500* |
| 119 | The Kington – A spacious three bedroom semi-detached house with two parking spaces. | £259,500* |
| 120 | The Durrington – A substantial four bedroom detached house with a garage. | £485,000* |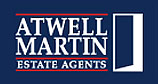 Atwell Martin
High Penn Park – sales office
Tel: 01249 812009
Email: hpp@atwellmartin.co.uk